Jul 5, 2017
Anna's View: Dark Side of the Moon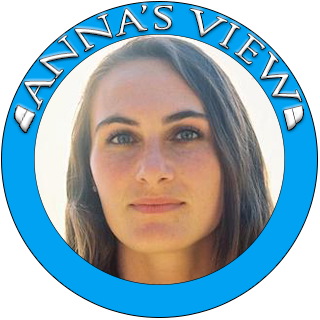 With the beginning of July, comes the end of my first month at American Airlines Center. In this month, I have struggled mainly with remembering everyone's name, and trying to not circumnavigate the entire arena in an attempt to find where I am going. However, I've also learned some things, including the diligence and effort needed to effectively run social media accounts for an arena in today's fast paced environment.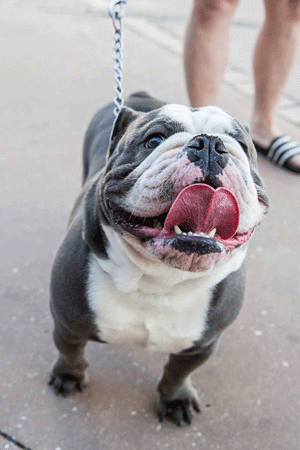 My first event at AAC was Paws in the Plaza, it benefited SPCA of Texas by providing half off adoptions, hosting a collar and leash drive, and raffling off an array of prizes. Working this event was great despite the Texas heat. It was a fun, laid back event; music was playing, dogs were running, ice cream was abundant and a yoga class was happening, all at once. Overall, a great introduction into the fun-loving and upbeat atmosphere of American Airlines Center. (Click here for more photos from Paws In The Plaza!)
My first two shows also occurred during this month. The first show I worked at AAC was Iron Maiden with special guest Ghost as the opener. Admittedly, I'm not a big metal fan and when the Ghost members appeared on stage in their eerie devil masks and satanic pope attire I was taken aback to say the least. After overcoming my initial reaction, I realized how consuming and electric the energy was from thousands of screaming fans. That concert was my first experience standing alongside the stage of an arena performance, between my proximity to the speakers and fans singing and screaming, it was like nothing else. I did leave mildly deafer then I arrived, but was thrilled by the whole thing none the less!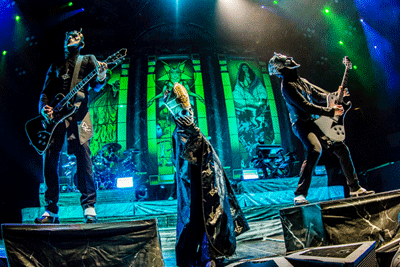 My second show was Roger Waters. This experience was vastly different from Iron Maiden. Roger Waters brings in a local Boys and Girls Club to perform on stage with him during Another Brick in the Wall. I was tasked with watching these kids before their performance and helping them find their way around the arena. When they arrive, it was discovered that many of them had not learned the dance due to a last minute change in which kids were preforming. A few tour members and I had about 10 minutes to show and teach the children the dance before they had sound check and a rehearsal with Roger Waters. It was a little messy to start but Roger was very encouraging and they picked it up fast. Once sound check was over, I escorted the kids back to their dressing room for a long break until their song. Nerves were definitely high. When it was finally time, their faces were a mix of ghost white and bright red as they stood to walk onto the stage. They all did a phenomenal job and came off the stage screaming and bouncing with excitement.
Their performance was the last song before intermission. After the kids got signed photos and a picture with Roger, it was time for them to go home. We walked on the Plaza Level back to the garage, where the kids were met by high fives, clapping and praises for their performance from every fan we passed. The little seven year old boy I was walking with, was just jumping up and down saying "I'm famous, I'm famous, the people love me!" smiling ear to ear. You couldn't help but smile and laugh at the pure joy from these kids. It was amazing to see the instant transformation from walking onto the stage to walking off. No doubt, something I will never forget!
Check back on July 19th for my next post!