Jul 19, 2017
Anna's View: American Hero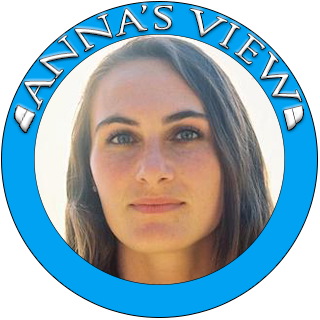 July has been a huge month of events at the AAC. We have had four shows in the last two weeks with a huge array of concerts but I was able to experience WWE in person for the first time AND see Travis Scott ride an eagle, so no complaints for July on my end!
If someone told me a year ago I would meet a WWE Hall of Famer and Olympic Gold medalist, I would have laughed and said they were insane but to my surprise, July gave me the opportunity to do just that! A few days before we hosted the inaugural WWE Pay-per-view, Great Balls of Fire, Kurt Angle was in town doing some interviews with some of our neighbors out in Victory Plaza and after he was finished, we had the duty of escorting him to the AAC for an additional interview with CW33. It was amazing being able to listen to him. He talked about the Brock Lesnar/Samoa Joe match and about the bright future he saw for WWE. He also spoke about his personal struggles with substance abuse, gave advice to those who may also be dealing with addiction and provided information about his app, AngleStrong, which helps recovering addicts stay sober once they leave rehab. When we were with him before and after the interview, he was so quiet and polite; not exactly what I expected given his wrestling persona!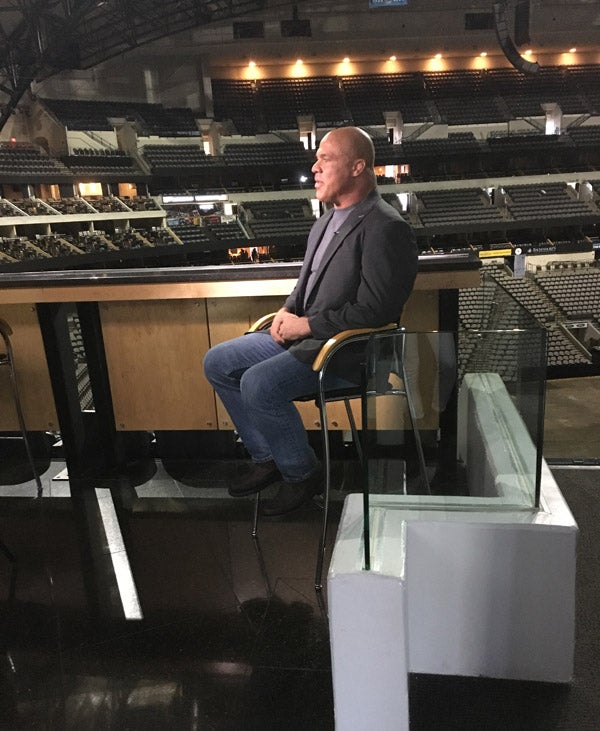 Kurt Angle preparing for his interview with CW33 inside the arena.
The actual WWE Great Balls of Fire show was unforgettable as well! The fans were so engaged and passionate about the matches. In my opinion, they really made the whole thing. At concerts everyone is cheering together for the same artist but at GBOF, the fans were cheering, booing, shouting, and chanting for all the different wrestlers that fought, many with conflicting opinions. This unprecedented level of fan engagement gave the show such a unique and fiery (pun intended) atmosphere.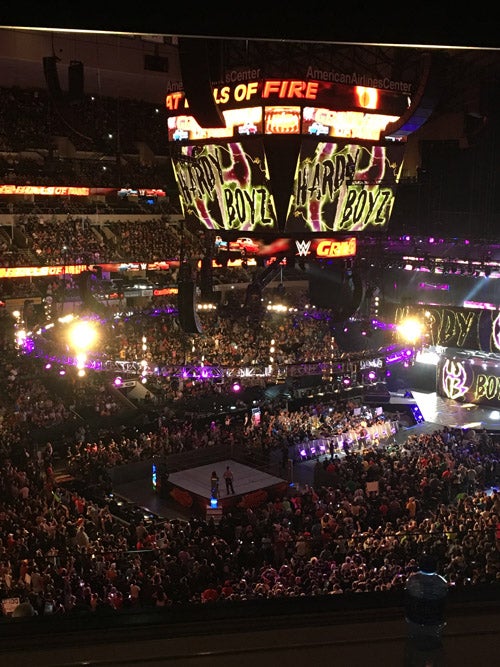 The Hardy Boyz entrance before their match at WWE GBOF
I may not be winning any gold medals or body slamming people from atop the ropes anytime soon but I was able to accomplish a personal goal these last few weeks. When I began my internship, I set a goal to learn some basic graphic design skills on Photoshop. While not nearly as daring as any wrestling moves, to me, it was just as daunting. My previous interactions with Photoshop had ended in very little being accomplished and a mountain of frustration. Maybe WWE gave me the inspiration I needed to achieve, or maybe it was my boss teaching me how to correctly use Photoshop, as opposed to my usual method of clicking random buttons and hoping for the best (although whose to know for sure which one it really was). Regardless, I was able to create something useful! I'm quite sure all my previous Photoshop failures made this victory particularly sweet. I no longer get anxiety when I go to open the program and instead, I am excited to see what I can do!
After my office victories, I was able to end my week with the highly anticipated Kendrick Lamar concert. Social media was my primary focus for that event which made for a fairly easy night. Social media for concerts is always a lot of fun, we get to show the fans different perspectives of the concerts from across the entire arena. This particular concert was incredible; the energy was high and the entertainment value was higher. Seeing Travis Scott preform his entire set on top a giant flying eagle was more than enough to make this month a great one!
Check back on August 2nd for my next post!