Aug 9, 2017
Anna's View: The Final Countdown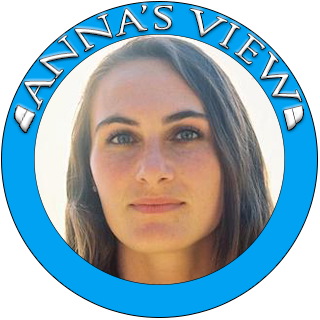 With summer quickly coming to an end, so is my time as "Intern Anna". July brought a multitude of shows, from all eras and genres, showing just how versatile this arena can be. It still amazes me how the place I see as my office, can be something so different to every guest that walks in the doors. Working at the AAC has enabled me to witness the metamorphosis of this arena from cold, dark and empty to bustling, bright and full of excitement for every show. Being here has so many positives, but my favorite part is seeing how months of everyone's hard work all combines into these fantastic spectacles that thousands of people are able to enjoy, it is truly an irreplaceable experience!
I was always told that school could only prepare you so much for "the real world"; this statement becomes painfully relevant after leaving the confines of a college town. The real world is similar to being back in high school, full of long days and sitting, except now you have to cook your own dinner and pay rent. However, I can say with confidence, the working world isn't so bad (at least not at the AAC). I learned a tremendous amount this summer. Including a laundry list of do's and don'ts for managing professional social media accounts, as well as being able to open Photoshop without a wave of panic (such big strides). I am so thankful for the opportunity my internship at AAC has given me. I was trusted with real responsibilities and learned more about the different aspects of the entertainment and venue industry in three months then I did in four years at school. I was even luckier having been able to do so in such a friendly and welcoming environment!
I can't end my era as "Intern Anna" without giving a huge shout out to my boss, Kenny Velez, he is really the mastermind behind all things great in the social media world here at AAC. He took an incredible amount of time showing me the ropes and spreading his wisdom. I was able to grow and develop so much as a marketing professional due to his guidance and investment in my career. And on top of all that, he always took my ridiculous questions and infinite spelling mistakes with a smile.
Big thanks to everyone that followed my intern chronicles this summer! While I may be done, the blog is not! Make sure you check back for more staff interviews and new segments as we roll into fall!