Feb 4, 2019
Bailey's Beginnings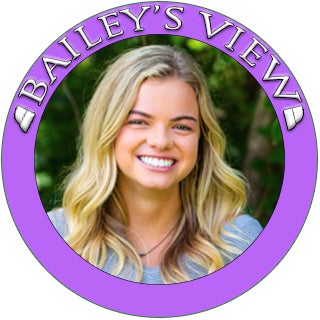 "Hi, I'm Bailey…the new marketing intern."
"Find a job you love, and you will never have to work a day in your life." And no, I don't think I could be anymore cliché, but the thing about clichés is that there is a reason they exist. With headphones as my most characterized accessory, this internship is the pot of gold at the end of my rainbow. Not only do I get to indulge in the music on show day, but I also get to spend my days creatively sharing and connecting others to it, as well. Talk about a perfect fusion of passions!
As a senior student at Texas Christian University in Fort Worth, I often get a mixed reaction of confusion and concern when I say I'm commuting to Dallas for an internship. Little do they know the commute, minus some congested Dallas traffic, is something my music junkie side appreciates. This is especially true as I know I'm driving to a place of such critical acclaim among the live sporting and entertainment industry. Someone pinch me.
There is a circulating punch line around the office that interns always start when the arena is in full crazy mode. The first few days consisted of an abundance of introductions, numerous laps around all levels of the arena, two impressive concerts and a coffee consumption increase (which if I'm being honest, was already too high to begin with). I can't complain much with Justin Timberlake as my first event. Watching the massive, quiet arena transform overnight into a hectic and lively stage for Timberlake seemed to be the difference between night and day. I quickly noticed how seemingly smooth every arena and tour member worked together even with the unavoidable hiccups here and there. From the shows by pop icon Justin Timberlake and heavy metal band Disturbed, I quickly learned American Airlines Center is a hub of versatility. Two successful events, two polar opposite musical icons, two days apart and all under one roof. It is an understatement to say my start at the arena has been more than groovy.
"It's nice meeting you, too."