Feb 22, 2019
Bailey's Beginnings: Rock 'N Roll with a Side of Salsa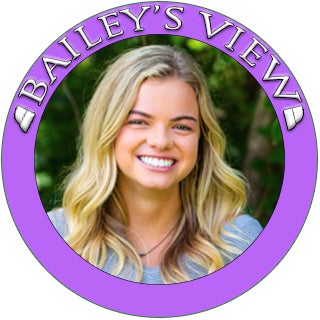 As my time passes here at American Airlines Center, the whirlwind of excitement keeps spinning. The last month at the arena has taught me not only a lot professionally but a lot personally. Feeding into my concert enthusiast side has been nothing short of sensational as I learn a handful of new techniques almost daily.
With love in the air, Marc Anthony visited the arena on Valentine's Day. Leaving behind nothing but a plethora of hip shaking new moves and tropical salsa swagger, Anthony was the first show of my internship in which I was originally unaware of his music. This exemplifies an important side of the entertainment profession. It is remarkably vast and so are its audiences' preferences. Everyone always asks me, "Why are you so obsessed with music?" and this is why. Music has the most simplistic and complex way of bridging the gap between people. Just a few short weeks ago I watched a crowd primarily dressed in ripped, black denim outfits head bang their night away, and now there I stand, almost a week later, with a completely different crowd twirling around to Latin salsa. For me the arena has become not just a workplace, but an environment of appreciation and connection.
With all my mushy gushy thoughts aside, let's talk the fire breathing, blood-spitting and leather coated performance that is KISS. The 104 show farewell world tour rolled through the arena just a few short days ago. The team kept the guest experience rocking and rolling with free face painting that assembled an arena packed of Paul, Gene, Tommy and Eric look-a-likes. While escorting the media down to floor level seemed like a stunning place to be watching the Hall of Fame rock band perform, advancing to just a few rows back from the stage to capture social media content seemed unreal.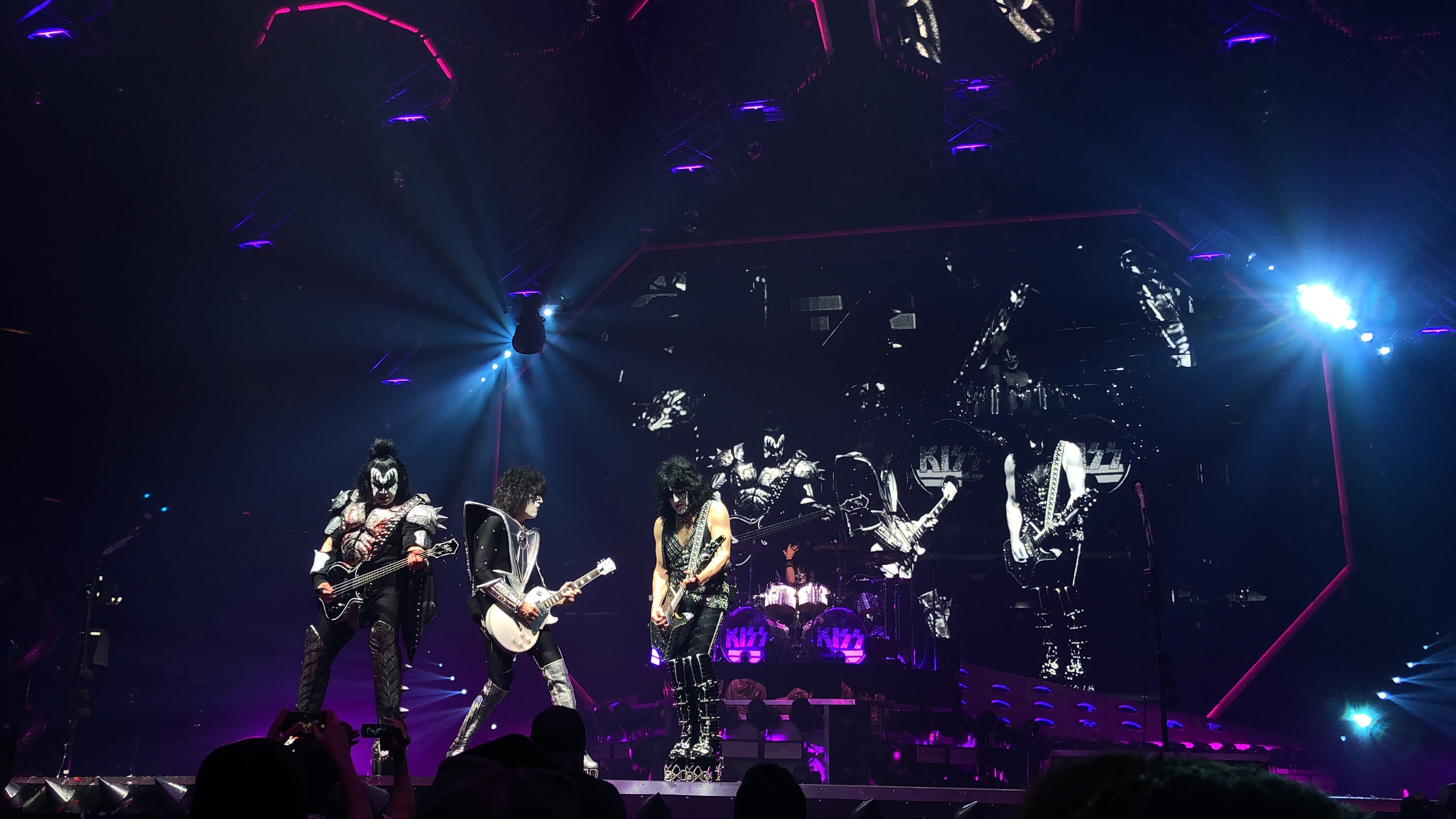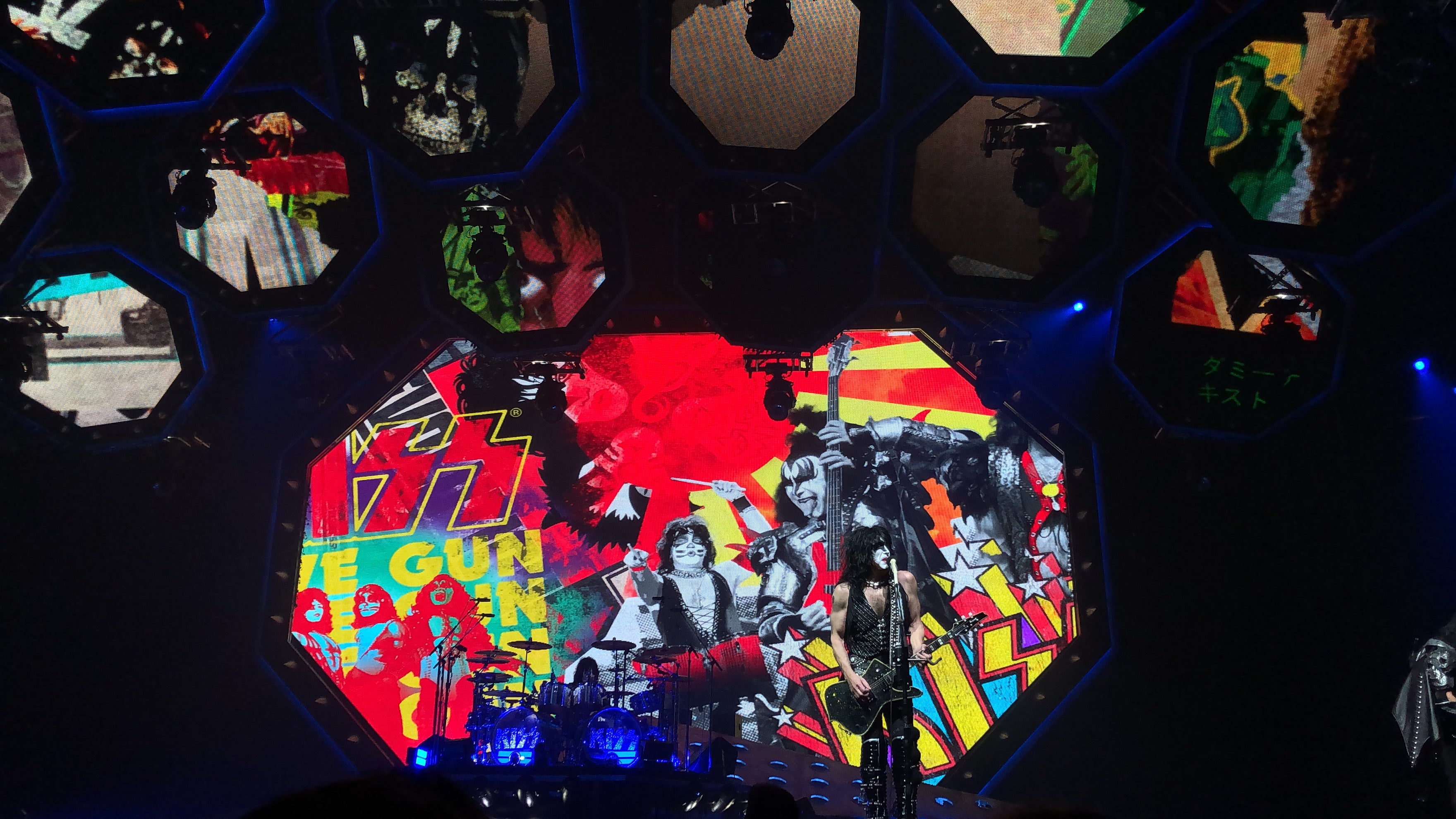 One of the most prominent parts of the internship I have learned is the variability of the industry. While I am often coming in on a weekly schedule, show days continually shift that rhythm around. As someone who fluctuates between a Type A and Type B personality, this is music to my ears…quite literally. The week and associated work is incredibly dependent on the upcoming shows. Speaking of…. See you soon MUSE and Kelly Clarkson.