Oct 1, 2018
Cami's View- Hit the Ground Running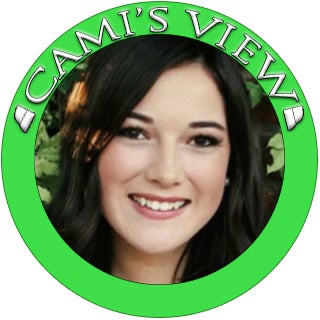 I have not even finished my first month as the intern here and I've already experienced so much! Since my first day, we have hosted the UFC228 fight with some big headlines, Game of Thrones Live, WWE Raw, Childish Gambino with Rae Scremmurd AND Drake with Migos. What a time to be alive! I would say September has definitely set the tone for all the things there are to come at the AAC.
On the second Sunday of September, UFC228 was in full "swing", if you know what I mean. I was able to assist two of my supervisors, Anna Rea and Shelby O'Neal, in handling our media guests and our own social media accounts. If I learned anything about this week, it was definitely that UFC does not get enough credit. The amount of effort it takes to put on these incredible fights is something I never really took the time to understand until now and I am so thankful for it. Fighters have to be absolutely perfect as well as the production team around them and just like any other sport, the possibilities are endless during the match so everyone involved must be ready to adapt at any point. The energy these fighters have was just one of the exciting factors of the experience I had here at the AAC.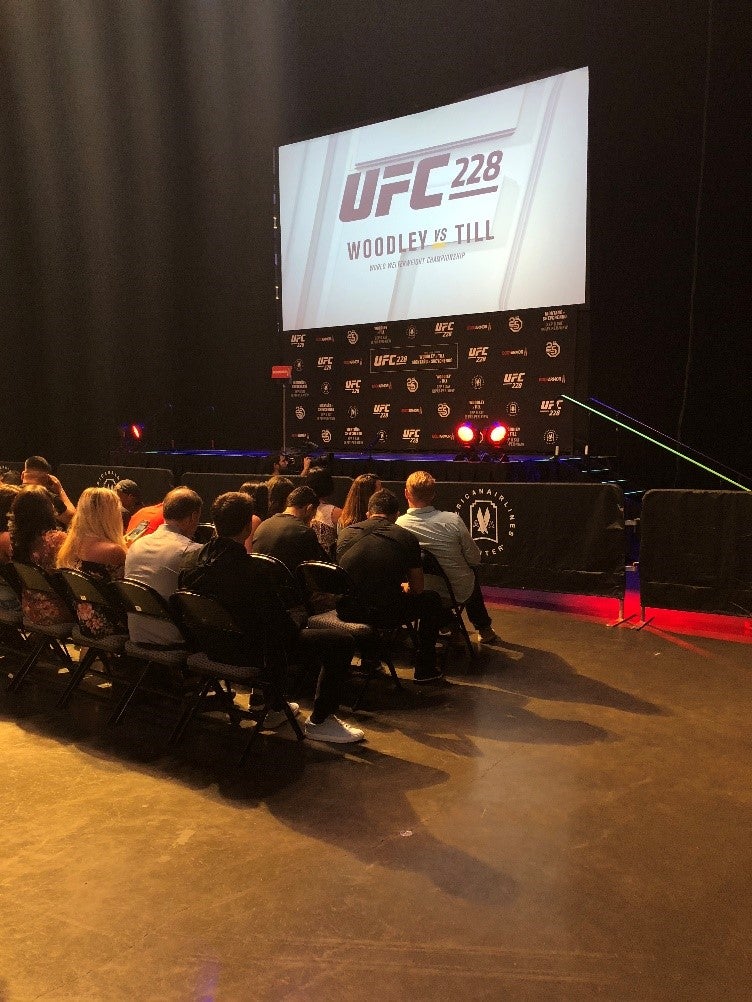 Official UFC Weigh-Ins getting ready to occur the night before the big fight
Just as quickly as UFC had gotten here, they were gone and we were moving forward with our events. Rae Sremmurd and Childish Gambino made their way into the arena for a not so quiet Sunday night on stage. Both performances were electrifying and wonderfully put together. A few months ago, I could have never predicted that I would have two rappers jump into my row of this concert while trying to help with our social media accounts or be this close to Donald Glover on his last tour ever as Childish Gambino. The entire concert was filled with amazing interaction with the fans, different views of the stage from all around the arena, and a night that'll be hard to forget even if I tried.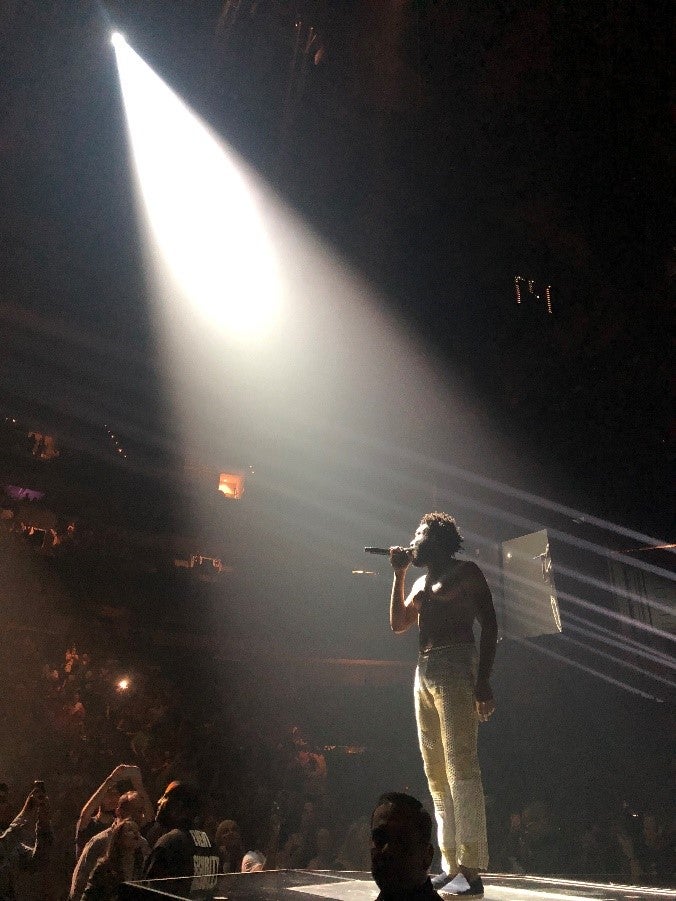 Childish Gambino begins his performance with an unreleased song "Algorithm"
Attending three concerts in the span of one week was definitely something I could get used to. I had the opportunity to shadow one of our incredible Event Managers, Cameron DeBose. 8 am arrival on the rainy morning of September 26th meant a coffee and radio in both of our hands. Throughout the day, Cameron showed me a small peek into the life of event management and just what it means to put on a show as big as Drake and Migos. I am now subconsciously aware of how cables hang everything one sees in an arena, am well equipped in knowing my way around this place (you don't want to know my step count from that day), and I even made some small progress and called some requests through the radio, all on my own. It was so interesting to see how the team here handles situations when they arise and no matter how difficult some of them were, not one person batted an eyelash, but instead took on the task full force.
I can definitely say that this job is not full of routines, but different every single day and there isn't a second of downtime. Good thing that's exactly what I signed up for or else I'd be in trouble. This month has really made me appreciate what my team does behind the scenes for every event. They have shown me what it is really like to put fan's experience first and doing whatever it takes to make sure when you step foot into this arena, you are taken care of.