Sep 12, 2018
Cami's View- Meet Cami Durko!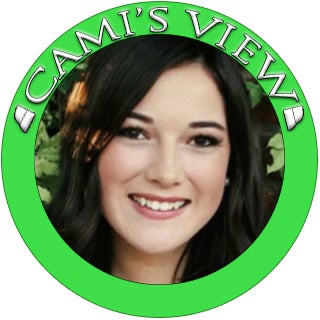 Hi everyone!
My name is Cami Durko and I am the Fall Marketing Intern for the AAC!
Like in any city, there are people who are die-hard fans of where they consider home. I am definitely one of those people. I have had the privilege of being born and raised in the great city of Dallas, Texas. It's easy to remember the days of driving into this concrete jungle with my parents, looking at all of the buildings, and wondering what was beyond the walls that separated me from the unknown of the "adult" world. I am grateful for those experiences that are impacting me 10 years later. Now, I get to be a part of the very mystery that adolescent Cami felt by interning at the greatest arena on Earth, the American Airlines Center! (Obviously, I am biased, but you should come check out the place and you will see what I am talking about.)
Just four years ago, I decided to continue my education at Dallas Baptist University as a Marketing major. Learning more about how events and sports come together has always been something that interests me! Growing up around sports was simply the norm and once I hung up the soccer cleats after high school graduation, I knew there was still a life for me in the arena.
I cannot begin to even express how excited I am for this season of life and to learn from the people that will be guiding me through it! It's time to buckle up and get ready for some concerts, games, creations, and experiences!