Dec 3, 2018
Cami's View- The Home Stretch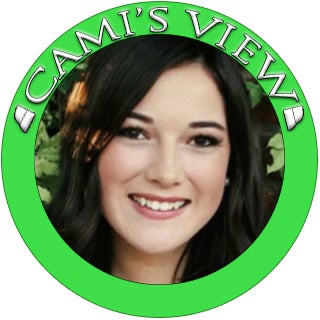 I cannot believe that it is my last week here at the American Airlines Center! Recently we have had quite the array of shows. From Keith Urban, to Travis Scott, to Pepe Aguilar, we have been busy. All three have been so different in their own ways and it is so interesting to see how the staff here adapts to the incoming artist and the fan base they bring in. It is so awesome to see what the place I come to for work every day means to all of the guests that walk through the doors for each event. The versatility of this establishment really shows through the hard work of every employee here.
After working in this office, the thought of graduating soon and creating a life for myself comes with a lot more peace. I was welcomed into this department right away and am thankful for the opportunity to learn so much about managing professional social media accounts, interacting with guests, seeing the event management side of the area, and so much more. My extremely talented marketing team showed me how to use a true marketer's eye with just about everything I do. All three of the event managers here have helped me to solve problems in the most efficient way. School has done a good job at setting me up for what I thought I would be doing these past three months, but I did not expect anything close to all of this!
Reflecting on my time here definitely makes me thankful for all the people that helped make it possible. Working closely with Anna Rea and Shelby O'Neal in Marketing and shadowing Cameron DeBose and Liz Jones in Event Management, I have a new found appreciation for everything that they do to put on events every single day. Each person has spent their time showing me different ways to excel on my own while hitting me with a ton of wisdom along the way. In all the craziness that we go through here, I can always find everyone with a smile and cracking a joke.
Even though I won't be the intern anymore, does not mean you won't find me here at the AAC enjoying all the Mavs, Stars, and concert action I can get. Thank you to everyone that has followed along with me on this journey!