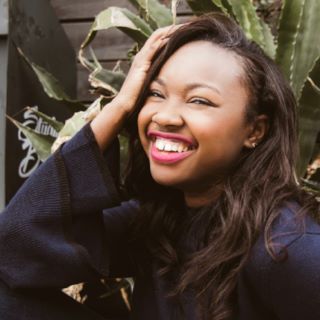 As a self-proclaimed music junkie and social media addict, getting to intern at one of the biggest entertainment venues in the US is pretty cool. In fact, it's the venue where I saw one of my very first concerts back in 2007. (It was Christina Aguilera if you were wondering.) I'm so excited about being here that I've been thinking a lot about whether or not it'd be too aggressive to replace my name on my resume with "I INTERNED AT THE AMERICAN AIRLINES CENTER". I'm still weighing the pros and cons.
But in addition to being this summer's marketing intern I'm also a junior at The University of Texas at Austin. Because of my status as an Austin transplant, I can often be found spending too much money on concert tickets, and plotting new ways to force my family to save the environment. But when I'm not doing that, I spend most of time reading or working on my lifestyle blog, Almost It Girl that's been my passion project for just over a year now.
I can't wait for y'all to follow me on my journey working shows, crafting content, and ultimately having the time of my life this summer.