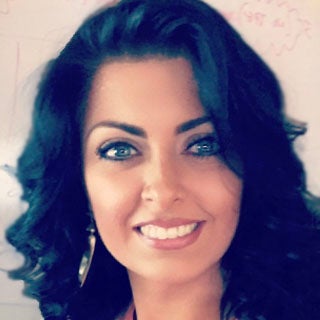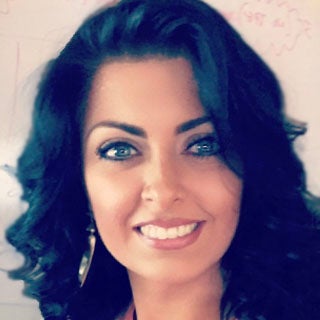 Jessica Farmer is the Network Systems Administrator at American Airlines Center! She began working at AAC last September.
Where are you from originally?
Corsicana, TX
What is your favorite event you have ever worked?
It's a tie between the 2017 NCAA Women's Final Four & Adele
What is a typical day in the life for you at the office?
Most of my days are spent providing IT support to the administrative offices in the building. I am one sixth of an awesome team here at the AAC. I am really proud to work with this group of guys (yes, I'm the only girl) and we each do different IT tasks, but we all come together and back each other up. I mostly find myself in and out of the different departments assisting in presentations, resolving computer issues, installing software, programing computers/phones, or just teaching someone how to do something that they've never done before. During events/games I am part of a rotating manager schedule. When I am the IT Manager for events/games, I provide support for the point-of-sale machines in all of the concessions/clubs and any computer or device that is on our network providing service to our patrons for the evening, as well as network and internet support.
What is your favorite aspect of your job?
I'm doing what I love to do with awesome people in the middle of all the excitement!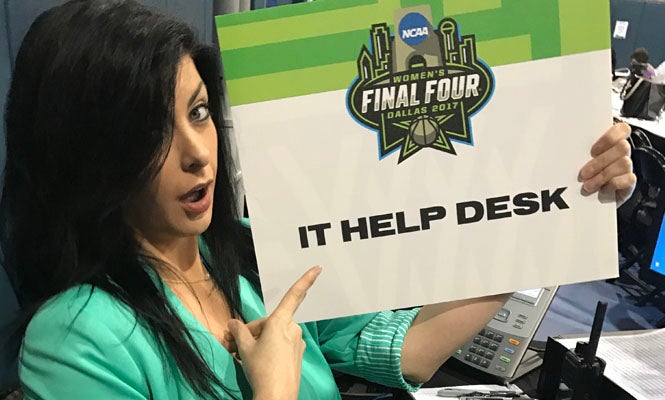 What are your hobbies outside of work?
I mostly enjoy spending time with my family, whether it be traveling, shopping, going out to dinner, or going to church. Family time is the best time.
Best advice you ever received OR what advice would you give to your younger self?
"Always keep moving forward because time never stops; and no matter what, always be grateful."
If you had to sing one song on American Idol what would it be?
Chandelier by Sia
If there was a movie made about your life, who would play you?
Tina Fey
Name on artist or group you would've loved to see in concert.
The Beatles. My daddy raised me on them and if I could go back in time I would have to take my son with me, who is only ten but knows good music.