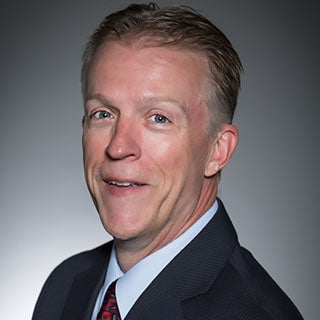 Ken Kuhl is the Assistant General Manager and Vice President of Event Development at American Airlines Center. He started working in live events in 1983 and began working at Reunion Arena in 1998, eventually transitioning to the AAC after it's construction in 2001.
Where are you from originally?
West Virgina.
What is your favorite event you have ever attended/worked?
I have seen so many different events in the 30+ years I have been doing this that it is hard to have a favorite but I would have to say being a part of an NHL Stanley Cup and an NBA Championship and getting to see our teams win those Championships were by far my most memorable experiences.
What is a typical day in the life for you at the office?
I really don't have a typical day as my schedule is really varied depending on events, meetings, etc. I typically work 50+ hours a week depending on our event load with some days lasting between 12-15 hours. The number 1 part of my job is to program the building and keep it as busy as possible while working around the demands of NBA and NHL schedules. I also oversee ALL aspects of our events including Mavs and Stars games. This includes interacting with all our different departments in the building as well as being the main contact with the Mavs and Stars for any event related items/issues. I touch all of the various departments in the arena in some form or fashion so I have to be up to speed on what the other departments are doing and how I can be of assistance to them. In the absence of the COO/GM, I take on that role as the top executive of the arena and handle any issues/emergencies that may arise.
What is your favorite aspect of your job?
My job is really never the same each day. One minute, I am dealing with an NBA/NHL scheduling issue, the next, I may be speaking to Adele's agent and then working with our Guest Services & Operations team on our security issues/programs. It is ever changing and it constantly keeps me challenged to keep up with the trends in the industry and how we can improve our performance here and ways to increase the number of events we host at American Airlines Center.
What are your hobbies outside of work?
I enjoy water skiing and spending time with my family and dog. I also enjoy playing basketball and officiate the sport in my spare time.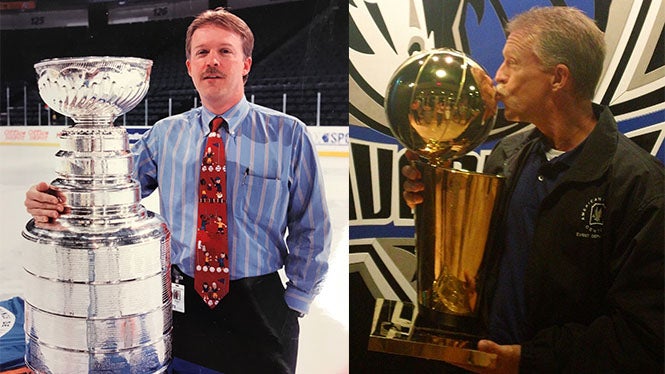 Best advice you ever received OR what advice would you give to your younger self?
I was fortunate to have been around several people that helped guide me during the early years of my career. I think the best advice would be to try and surround yourself with people that can guide you and give you good direction in your career field. Most importantly, don't be afraid to make a mistake and own up to that mistake but us it as a learning tool so you will not make it again. Always be looking for ways to improve and be eager to take on additional responsibilities or duties.
If you had to sing one song on American Idol what would it be?
I can really play the radio well but you don't want me to sing. My Mom and Dad sang in a quartet for many years but I guess I never got that gene.
If there was a movie made about your life, who would play you?
I have been told that Chuck Norris and I look a little alike so I would choose him. Plus he seems like a good guy.
If you could have lunch with anyone dead or alive who would it be?
Probably my Dad. He passed about 10 years ago and was a big influence on my life and with me being in Texas and him I West Virgina, I did not get to spend a lot of quality time with him after I left to begin my career.
Name one artist or group you want to see or wish you could've seen in concert?
I have been fortunate to have seen so many great artists throughout my career that I really do not have one that I haven't had a chance to see but if I had to name one, then it would be Jim Croce. I like his music and he died way too early.